| | |
| --- | --- |
| Model: | LTP1673 |
| Place of Origin: | Zhejiang,China (Mainland) |
| Frequency: | 1-120Hz |
| Amplitude: | 50-320us |
| Intensity: | 0-100mA(peak-to -peak |

Product Description
Payment & Shipping Terms
Supply Capacity
Payment Terms:
L/C, T/T, WU
Production Capacity:
5000pcs
Min. Order:
1000 Piece/Pieces
Packing:
colour box
Delivery Date:
25days
LTP1673 MY STIM 2

Description
55 Programs: 12 Sport - 33 Fitness & Wellness - 10 Tens and Rehab

MY STIM 2: is a new stimulator created by Globus, market leader for more than 20 years..
The beauty of our body is the expression of wellness and of equilibrium that we need to defend from the passing of time and of sedentary lifestyle.
Today our wellness and good shape is considered an important life value. We can now take care of our body and protect its vitality and beauty with the aesthetic and fitness treatments of electro-stimulation.
FITNESS ET FORME PHYSIQUE: Having a lively body, always in good shape is the mirror of an active lifestyle.
My Stim 2 is your personal gym that, thanks to its toning and body sculpting programs helps you to develop a perfect and attractive body, giving you a great charge of vital energy.
UNE VIE SPORTIVE: The best high level athletes use the muscular electro stimulation to improve their physical shape and sports performances.
Thanks to My Stim 2 you will have the possibility of training with extraordinary results your Force, Power, Resistance and Endurance and practice "as a champion" your favourite sport.
SANTE ET BIEN ETRE: Backache, cervical pain, sciatica, articular and muscular pain often make us depressed and preoccupied.
The endorphinic, constant and modulated TENS currents eliminate the pain day by day, giving us back health, well being and all the pleasure of life.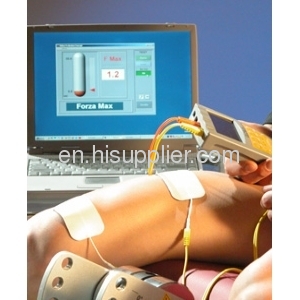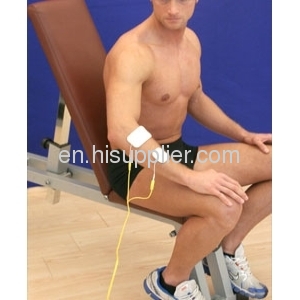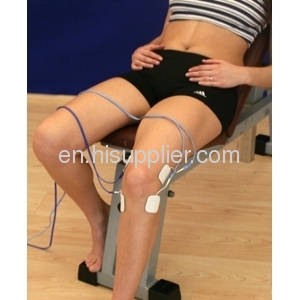 Wave form:square pulse,biphasic,symm
2 channels (non-independent)
EMS and TENS currents
55 PROGRAMS
Frequency:1-120Hz
Amplitude:50-320us
Intensity:0-100mA(peak-to -peak)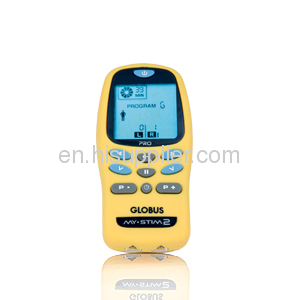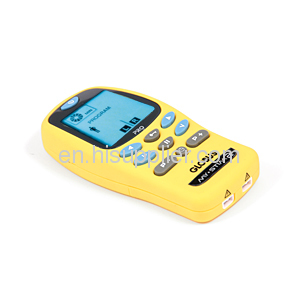 Includes
1*Electro stimulator
2*Connection cables.
4*Reusable adhesive electrodes(5X5CM)
4*Reusable adhesive electrodes (10X5CM)
1*Operating manual
1*Carrying bag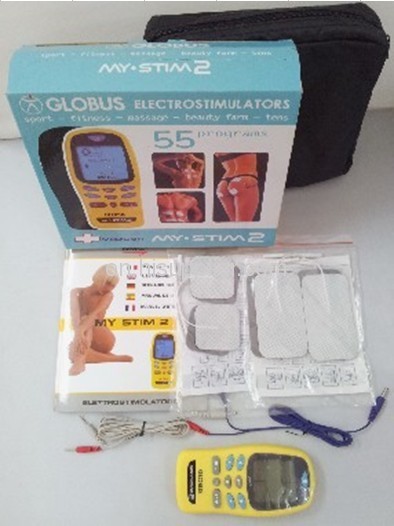 LTP1673 MY STIM 2
Category: Others
Related Category: Body Beauty hair Removal hair Styles Pillows Foot Beauty